Dante, the Eternal Poet
The Divine Comedy has a new lease of life thanks to digital art.
The temporary exhibition Dante, the Eternal Poet by the artist Felice Limosani opened on the 15th of September 2021. It is a cultural project that connects the Divine Comedy with the universality of his message, to the present time through the use of digital art.
The project is based on a site specific artistic operation that comes to life in the Santa Croce monumental complex, a place of shared memory and Dantesque space par excellence.
In the Pazzi chapel, Felice Limosani searches for a new grammar by creating a dialogue between Brunelleschi's incomparable architectural space and art and the choral music of his immersive work, written specifically through the research and transposition of medieval religious scores.
Dante, the Eternal Poet restores, for the first time in history, the majestic cycle of Gustave Doré's engravings in an animated, musical and sensorial visual corpus, which adds a further innovation to the history of the reception of the poem, a digital one.
The Commedia becomes a living book through the digitalisation of the 135 tables of the Divine Comedy, illustrated by Gustave Doré (75 from Inferno, 42 from Purgatory and 18 from Paradise). The engravings follow one another in a continuum, in perfect harmony with the architecture of the Pazzi chapel, creating an unprecedented perceptual dimension of Dante's extra worldly journey.
Hence, visitors are accompanied in the encounter with the great narration of the Poem and with the universality of the Comedy, which is still able to speak to humanity today.
Dante, the Eternal Poet, is a multimodal project that looks to the future. The artistic work conducted by Felice Limosani was acquired for long-term custody and dissemination by Harvard Library for the Digital Collections section; thus, the new Comedy will continue to live on internationally as an open-source electronic book.
The project, has the patronage of the MIBAC National Committee for Dante's celebrations and is promoted by FEC, the Fund for Religious Buildings of the Ministry of the Interior, the Municipality of Florence and the Opera di Santa Croce together with the Felice Limosani Studio and the participatory consent of the Community of the Convent Friars Minor,
who are also part of the scientific committee that can count on the valuable coordination of Enrico Malato, Andrea Mazzucchi, Lucia Battaglia Ricci and Jeffrey Schnapp.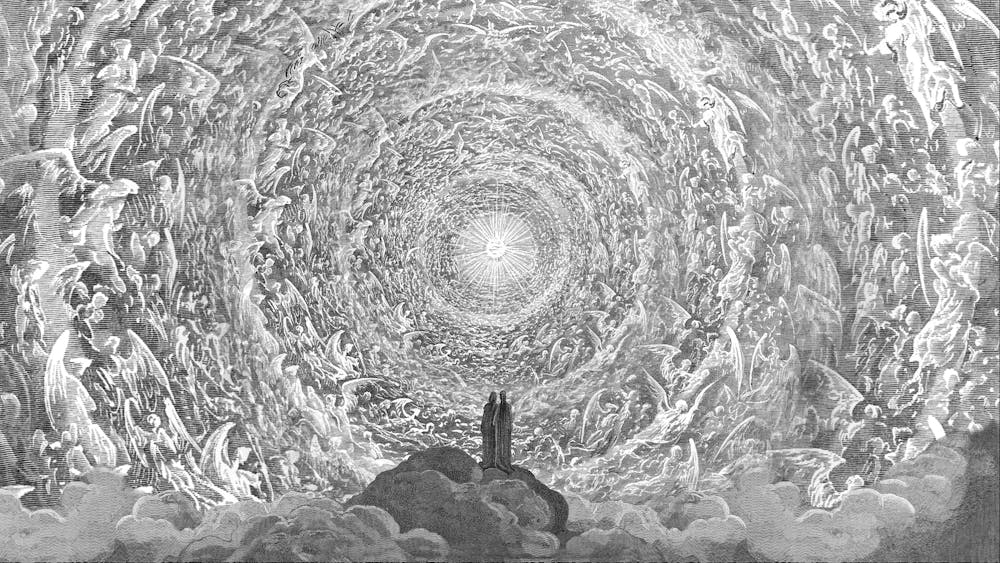 The exhibition is open to the public until the 13th of February 2022; for information on times and entry please visit the dedicated page.