Deep gratitude for President Mattarella
On Sunday 27 February, a Holy Mass was held in Santa Croce at the end of the Forum of the mayors and bishops of the Mediterranean. The Opera di Santa Croce and the Community of Franciscan Friars thank the Italian President Sergio Mattarella and Cardinal Bassetti for their presence and for their civil and spiritual witness in defense of peace.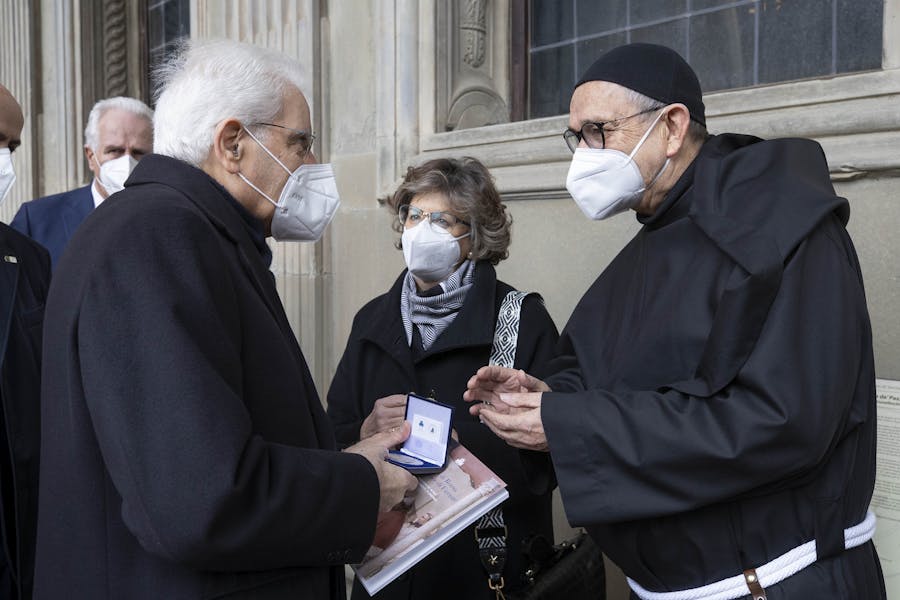 At the end of the celebration, President Mattarella met the Board of the Opera in front of the Pazzi chapel; here, President Acidini and Father Corsini gave him the commemorative coin prepared for the occasion and the publication dedicated to Santa Croce and the Popes.