Niccolini Chapel
A 17th century wrought-iron railing in the corner between the Bardi di Mangona and Bardi di Vernio Chapels leads into this chapel with its tremendously theatrical impact that lies outside the original structure of the church. The elliptical dome covering a rectangular ground plan defines a space in the Baroque style in which the colour scheme of rare stones and marble plays a key role.
Giovanni Niccolini, a powerful figure of taste and discernment in Florence at the time of Grand Duke Francesco I, commissioned the architect Giovan Antonio Dosio in 1579 to design a private chapel for him in Santa Croce. Dosio initially submitted a design based on Michelangelo's New Sacristy, and most of the masonry had been completed by 1582. Alessandro Allori worked on a panel of the Immaculate Conception echoing the style of Michelangelo between 1581 and 1597, but his altarpiece with the Assumption of the Virgin took even longer. Unfinished at his death in 1607, it was completed by his son Cristofano. Between 1585 and 1592 a sculptor from Flanders named Pierre de Francqueville carved the figure of Moses with personifications of Virginity and Prudence for the north wall and Aaron with Humility for the south wall. The patriarchs stand above the sarcophagi of the patron's father Agnolo (1502–67) and ancestor Giovanni di Ottone (1449–1504) respectively. Moses and Aaron are theologically linked to the cult of Mary, while the virtues accompanying them are attributes of the Virgin. The dedication to the Assumption of Mary is enshrined in a complex iconographical programme dictated by the Camaldolese Abbot Silvano Razzi, a sophisticated theologian and student of the mysteries surrounding the Virgin.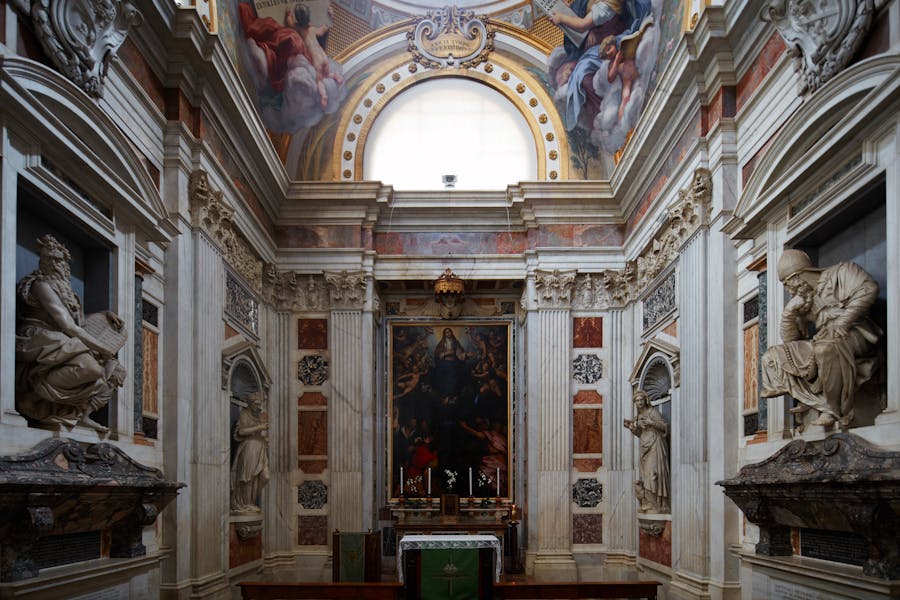 Work was suspended on Giovanni's death in 1611 and did not resume until 1650, when his second son Filippo decided to fulfill his father's wishes by completing the decoration with frescoes and stuccowork. He commissioned Baldassarre Franceschini, known as Il Volterrano, to decorate the dome with a Coronation of the Virgin and the squinches with Sybils. Begun in 1653 and completed in 1661, this decorative phase includes the stained-glass windows designed by Agostino Melissi with Niccolini and Corsini Coat-of-Arms. The frescoes reflect Il Volterrano's study trips to Emilia and Rome funded by Niccolini and his study of Pietro da Cortona in Florence. A warm golden light permeates the dome, thanks also to its large windows.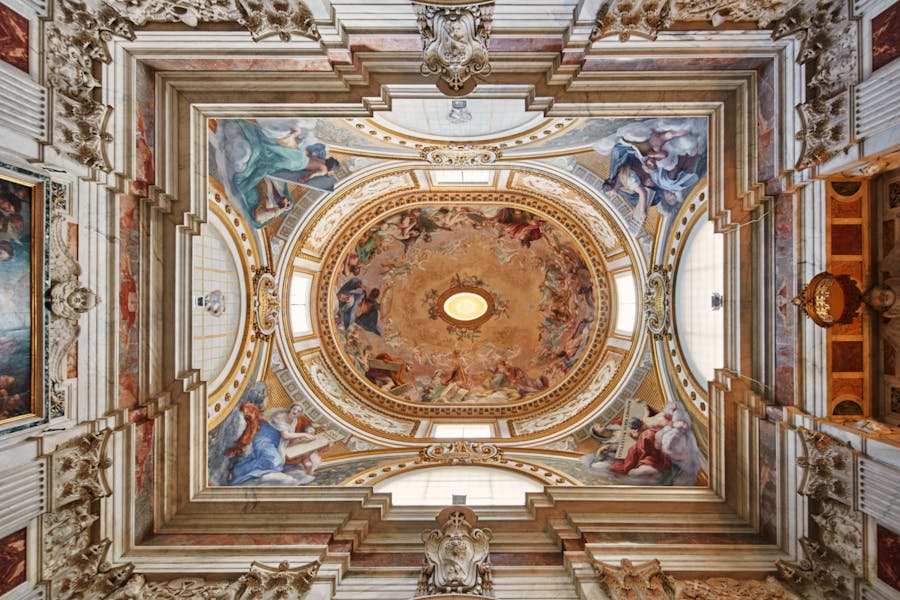 This dazzling chapel, which has remained unchanged over the centuries, has charmed many illustrious travellers. In fact it was while admiring this chapel that Stendhal first felt the onset of the strong sense agitation and anxiety known today as the "Stendahl syndrome".